My Family's Healthy Sweet Potato Snacks. Enjoy Delicious Nut Mixes Optimized For You. If we are ever at a loss for what to make for a meal we always chop up a sweet potato and roast it in the oven to have in a buddha bowl or as an easy side dish!. We love drizzling cubed sweet potatoes in a little olive oil and then sprikling on some of our homemade fajita seasoning or homemade taco seasoning!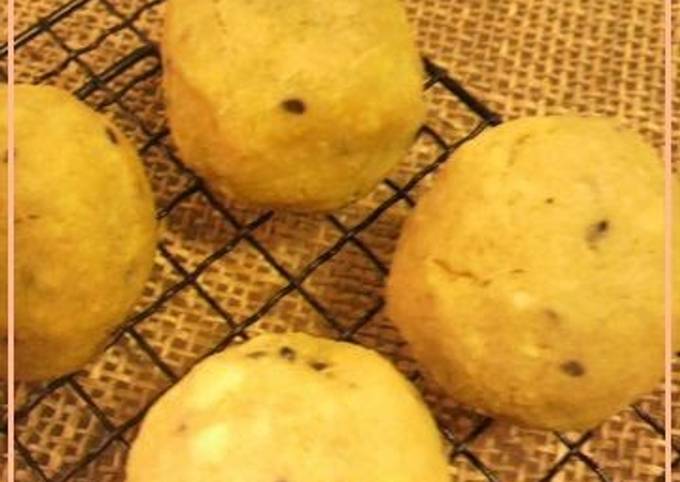 I am officially in love with these sweet potato bars. What started as a snack recipe experiment for our baby soon turned into a brand new convenient snack for mom (AKA me). Not to say that I don't share the bars with the rest of my family, but I'd definitely say that I've done the most taste testing out of all of us. You can have My Family's Healthy Sweet Potato Snacks using 4 ingredients and 6 steps. Here is how you cook that.
Ingredients of My Family's Healthy Sweet Potato Snacks
You need 150 grams of Sweet potato.
Prepare 60 ml of Soy milk.
It's 1 dash of Salt.
It's 1 tsp of Sesame seeds.
Process until smooth, scraping down the sides as needed. Add any add-ins you're using to the mixture and stir in by hand with a spatula until combined. Pour the mixture into the baking dish making sure to spread evenly into the corners and smooth out the top. Place the cooked sweet potato flesh, eggs, coconut oil, honey, vanilla extract and peppermint essential oil in the base of a food processor.
My Family's Healthy Sweet Potato Snacks instructions
Cut the peeled sweet potato into large pieces and put in a microwavable bowl..
Microwave for 3 minutes and let sit in the steam with the wrap still on for 2 minutes..
Mash with a fork..
Add soy milk and salt and mix. The salt will tone down the sweetness, of the sweet potatoes, so if you like, you can add more honey or sweetener..
Once the sweet potato mixture is smooth, sprinkle in sesame seeds before forming into scoops. *In this photo, they've been place in foil cups, but the ones in the top photo were just rounded into balls..
Bake in the toaster oven for 5 minutes. (If you are using a normal oven, preheat to 410F/210C and bake for 15 minutes.).
Process until smooth, scraping down the sides as needed. HOW TO MAKE HEALTHY SWEET POTATO BREAD. In the bowl of a stand mixer (or using an electric mixer), mix together the dry ingredients: flour, cinnamon, baking soda, salt and all spice. Add in the wet ingredients: sweet potato puree, honey (or maple syrup), eggs and oil. Pour batter into a prepared loaf pan (see tips) and.